Floor socket GES R2
Underfloor solutions in the smallest area ‒ GES R2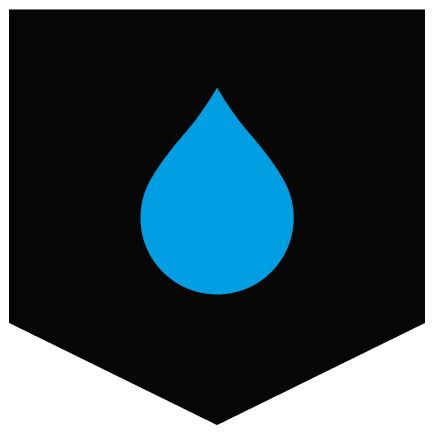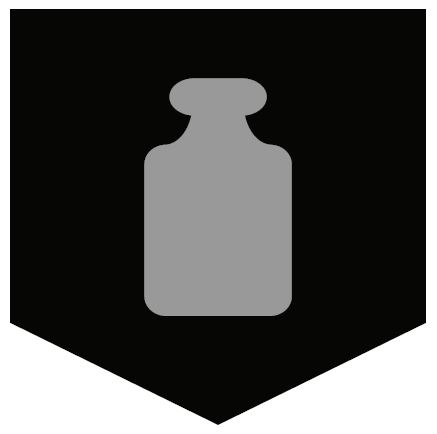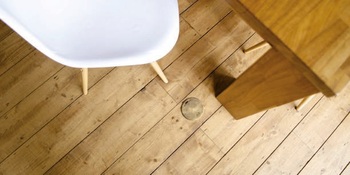 The round floor sockets of the GES R2 series supply data and power exactly where they are required. Depending on the cover version, the floor boxes are suitable for dry or wet-cleaned floors.
OBO GES R2 are an ideal underfloor solution when a discreet appearance, a high load capacity and varied functionality are required. Whether in the living room or in public areas ‒ such as foyers, shopping malls or exhibition areas – the floor boxes stand out due to their fine design and also add value to high-quality floor areas.
More connection space
The installation socket of the GES R2 is pre-equipped with two sockets. To the side of the socket, there is space for up to two data connections, as an option. Socket connection is simple: The connection cables are inserted in the compact installation space and that is closed off with a cover.
Modular structure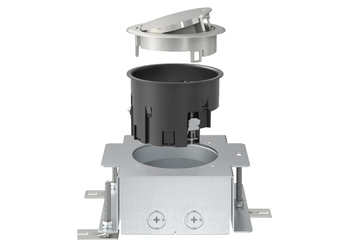 The GES R2 floor sockets were newly constructed – and this has been done with a 100 per cent larger installation compartment than the predecessor model GESRM2. The modular structure as a screed socket, installation socket and service outlet allows simple configuration, according to the area of application.
The ideal floor socket ‒ also for wet-cleaned floors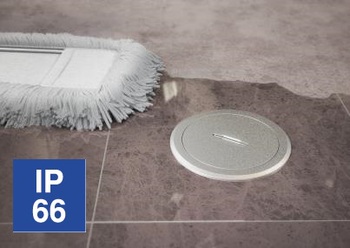 All GES R2 sockets with metal lid have obtained VDE certification with the protection rating IP66 in the closed state. This means that, when the cover is closed, the electrical resources therein are reliably protected against strong water jets. This means that the GES R2 underfloor sockets are the ideal solution for floors in areas in which water jet protection is particularly required because the floor is wet-cleaned with cleaning machines. For example, in foyers or shopping malls.
The right choice for every floor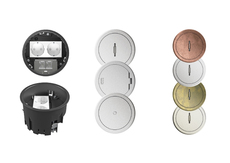 The GES R2 floor box is available in three metallic cover variants: Blanking lid, hinged lid or tube body lid. The metallic blanking lid can only be opened with an Allen key and is therefore particularly suitable for public areas or temporary installations. So that the socket can achieve perfect visual integration into its environment, chrome, nickel, old brass or old copper are available as the surface material.
All the advantages at a glance:
Mounting of the GES R2 floor socket
Additional information