New product name for the suspended power supply unit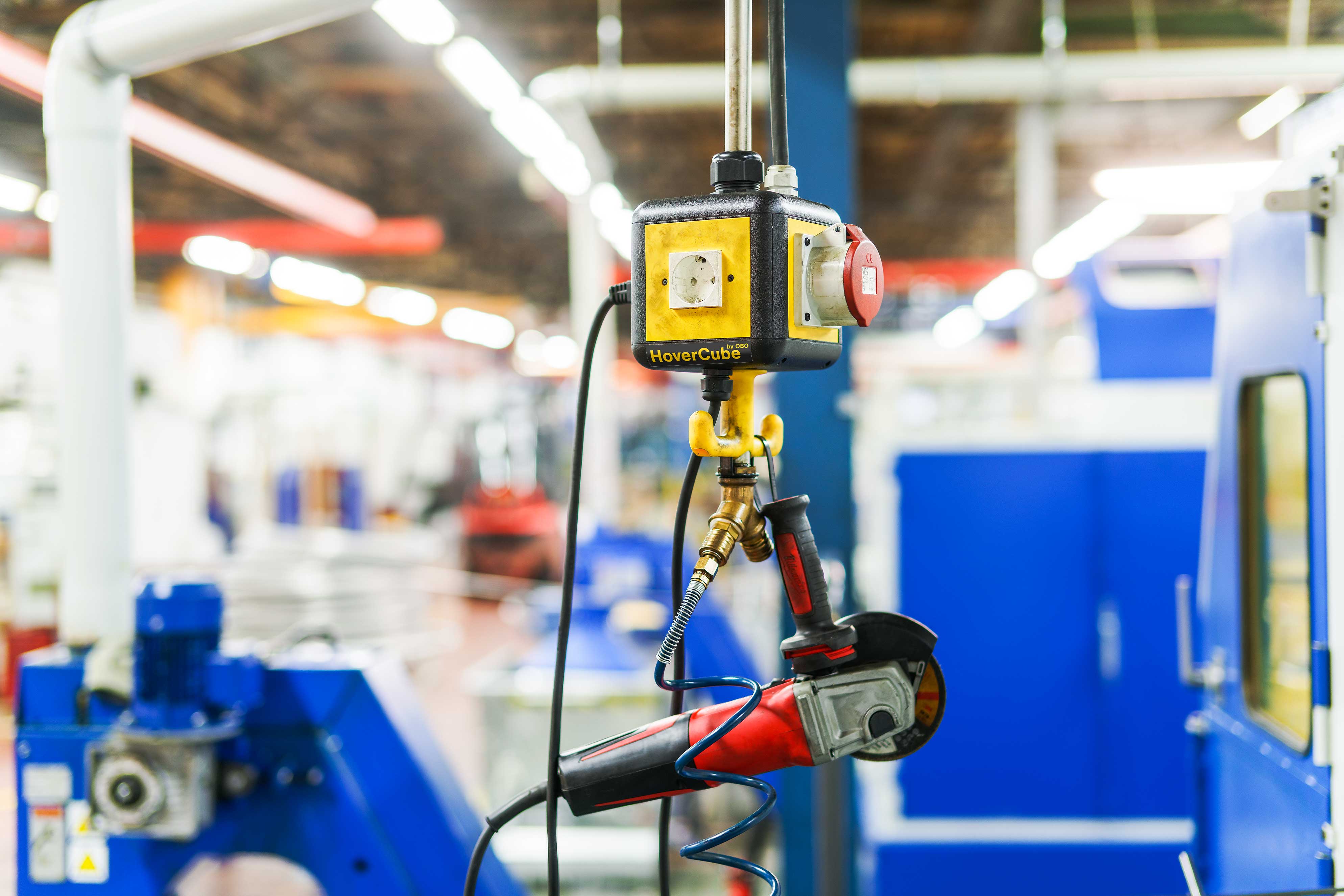 What was previously called a power supply unit is now the "HoverCube", which supplies workstations with power, data technology and compressed air directly from above – and just as before, it's safe, robust and flexible.
Same product, different name – nothing else will change. As usual, pre-terminated power supply units are available for standard applications with and without compressed air connections – making bothersome extension cables and hoses a thing of the past.
We also offer empty housings for 4 and 8 installation devices to meet your individual requirements. So do not be surprised when the "HoverCube" becomes available, ready for comprehensive supply from above.
"On hand. On task. On point." – that is the new HoverCube motto.
Image gallery