Fireproof connections with the OBO FireBox
In the FireBox, OBO Bettermann can offer a junction box, which has been tested for electrical function maintenance. Different versions of the FireBox make it possible to connect and branch safety cables quickly and simply and, in cases of fire, maintain key electrical functions for up to 90 minutes.
Function maintenance and the highest loads
Electrical function maintenance is required in any structure in which large numbers of people congregate, for example, hospitals, hotels, underground railway systems or tunnels. Function maintenance exists when the electrical supply is not interrupted during a fire. This allows emergency lighting, ventilation and alarm systems to continue working and emergency and escape routes to remain usable. The longer these technical systems work, the greater the chances of rescue.

The FireBox, which is made of halogen-free thermoplastic, is a part of the T series from OBO, a range of junction boxes, which unifies a whole host of benefits. These include the high IP protection rating of up to IP66 and the maximum impact resistance of up to IK10 and a high resistance to breakage. The FireBox is tested and approved as a connection socket for electrical function maintenance to DIN 4102 Part 12 with the classes E30 to E90.
Fireproof wiring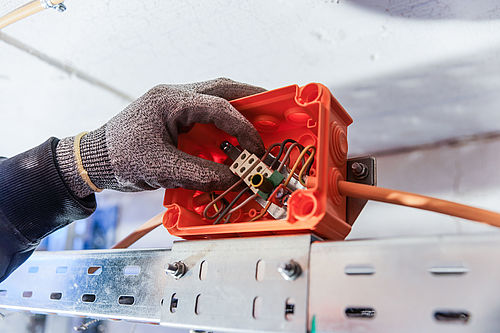 The FireBox is equipped with a high temperature-resistant connection unit with ceramic terminals and offers terminal areas of 0.5 mm² to 16 mm² of copper cross-section. The ceramic connection unit prevents a short-circuit and the terminals are kept in position, even at high temperatures, by a support clamp, meaning that no additional tensile forces can affect the cables.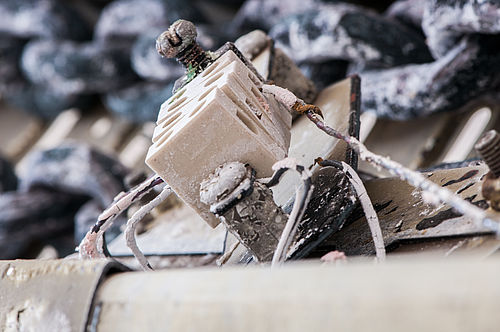 Some FireBoxes have a fuse holder, which protects each electrical function area separately. Cables can be branched simply to each individual fire section using the box. In particular, in large buildings, this flexible cabling type considerably reduces the amount of materials used. If there is damage during a fire, the upstream fuse trips, thus preventing the reaction of short-circuits. The fuse holder is fixed simply to a fastening mandrel with a screw. It is also available separately.
Variable versions
Boxes with soft plug-in seals or closed variants are available. Here, the cable glands can be located freely. Fastening either takes place on the outer straps or through the box base with fire protection screw ties.
The variants at a glance:
FireBox with plug-in seal and internal fastening
FireBox with plug-in seal and external fastening
FireBox with plug-in seal for data technology
FireBox, closed version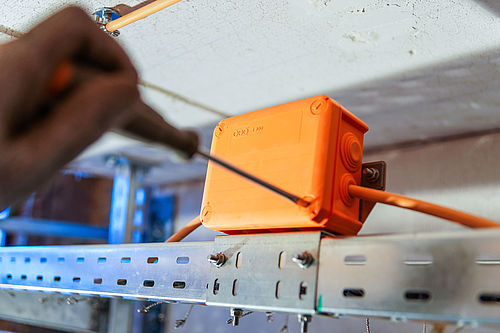 The FireBox is supplied fully equipped with a connection unit and fire protection screw ties. These bolt ties are approved for mounting on concrete, masonry, calcareous limestone and brick. A specially adapted mounting plate allows the mounting of junction boxes on the side of cable trays. A further practical detail is the FireBox lid, which is fixed quickly with a simple 90° turn of the corner screws.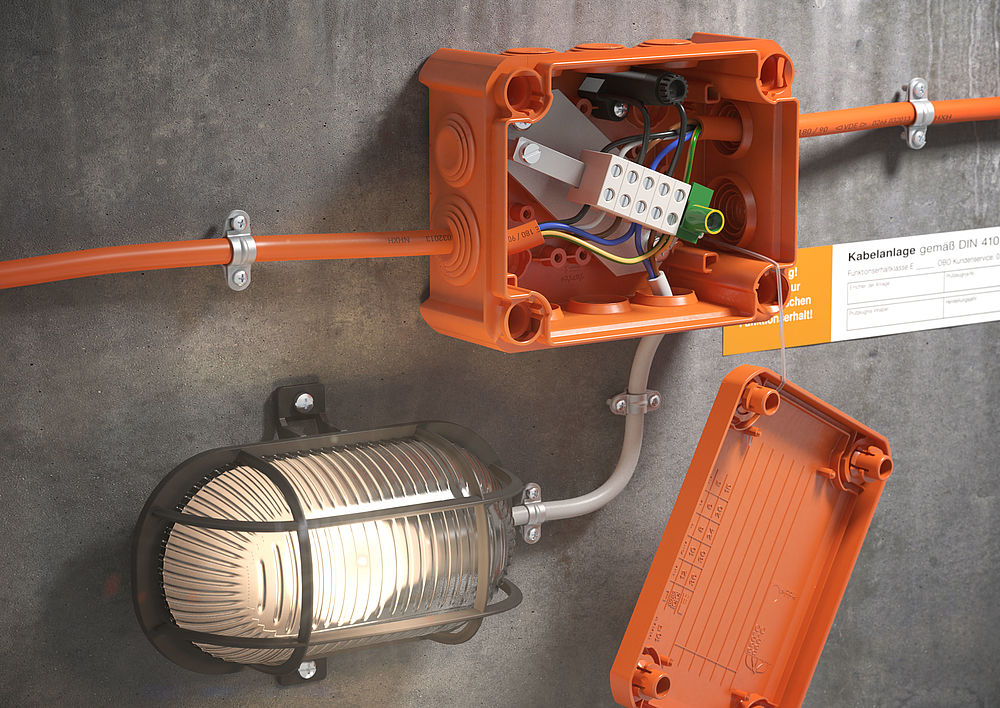 Additional Information